All Funds Go To
Help The Children
Of Uganda.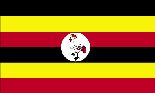 The Uganda Children Sponsorship Program began in 1996.
The program was started through the vision of Pastor Fred Katongole and missionary Nichol Francis.

As the director of Nkumba Christian School (NCS), Fred saw first-hand the devastating effects of AIDS in his own village. Many widows and families were unable to pay school fees for their children. Some children at NCS were dying of AIDS, having been infected by their mothers at birth.

After teaching short-term at the school, Nichol returned to the United States with a burden to see others join hands to help these orphans and other needy children go to school.

Over the years the program has grown from Nkumba Christian School to assist vulnerable children many of the local Presbyterian churches. All of the children enrolled in the program are active members in their local churches and are thankful to the Lord for providing an opportunity to go to school.
---

North City Presbyterian Church
11717 Poway Road Poway, CA 92064
Tel: (858) 748-4642


Home | Sponsorship | About UCSP | Contact UCSP |